Study Team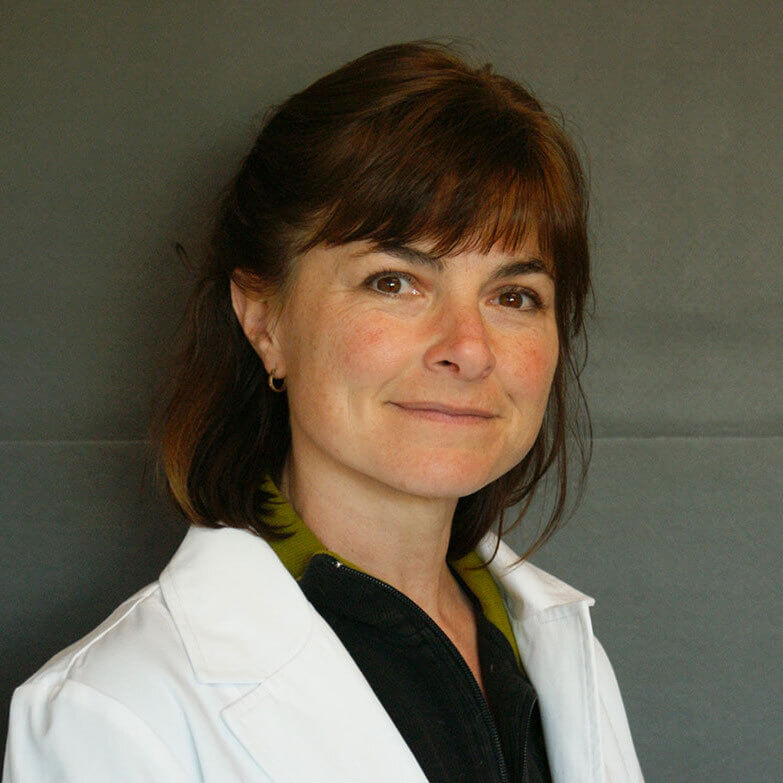 Meg Sleeper
VMD, DACVIM (Cardiology)
Meg Sleeper VMD graduated from the University of Pennsylvania veterinary school cum laude in 1993. Since completing her residency in 1997 and becoming board certified, she has worked in the section of cardiology at Penn with the exception of 1 year in private practice. She is an associate professor of cardiology and was section chief from 2001 through 2011. Primary research interests include inherited heart diseases, in particular inherited cardiomyopathies and therapeutic gene transfer.
Dr. Meg Sleeper has published numerous papers including over 70 peer reviewed original papers, over 50 review papers or case reports, and 4 books. In addition to lecturing at conferences including the American Heart Association, the American College of Veterinary Internal Medicine Forum, the Keystone Veterinary Conference, the World Feline conference and the American Veterinary Medical Association (AVMA), she has been the coordinator for the small animal cardiology section at the AVMA conference since 2009. In 2015 she joined the faculty at the University of Florida veterinary school.
Dr. Sleeper is on the editorial or review board of 11 journals and has served on the research (2008-2011) and examination (2005-2008) committees for the American College of Veterinary Internal Medicine (Cardiology). In early 2011, she was appointed to the Great Ape Heart Project. This project is focused on improving cardiac health in the 4 ape species (Chimpanzees, Gorillas, Bonobos and Orangutans).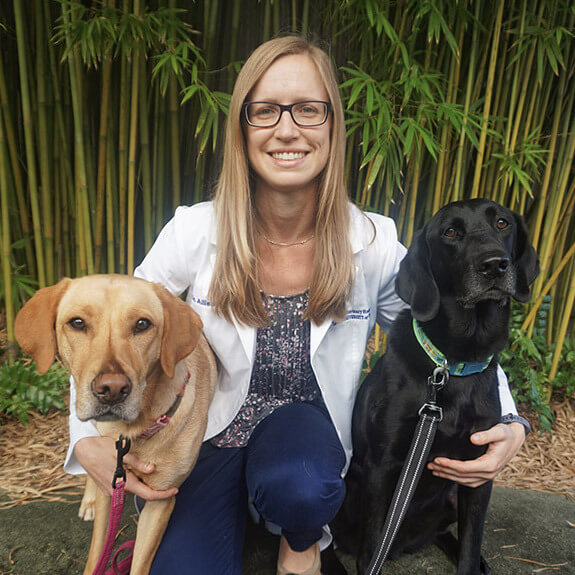 Allison O'Kell
DVM, MS, DACVIM
Dr. O'Kell graduated from the Western College of Veterinary Medicine in Saskatoon, Saskatchewan, Canada in 2008. Between 2009 and 2012, she complete a small animal rotating internship followed by a residency in Small Animal Internal Medicine in Blacksburg, Virginia at Virginia Tech. She also completed a Master's degree in Veterinary and Biomedical Sciences during the residency period. In 2012, Dr. O'Kell became board certified as a diplomate in Small Animal Internal Medicine through the American College of Veterinary Internal Medicine. Dr. O'Kell worked as a clinician in both private specialty practice and academic medicine following her residency. She is currently a Clinical Assistant Professor at the University of Florida in Gainesville. Her research is focused on canine diabetes pathogenesis, with the goal of finding better ways to treat and prevent the disease. She also collaborates with the University of Florida Diabetes Institute to study parallels between diabetes in dogs and people.
Dr. O'Kell has been the primary author on numerous published scientific papers in peer-reviewed journals. She is also a reviewer for several journals and is Associate Editor for the journal Topics in Companion Animal Medicine.
Lana Fagman
Rachel Berrie